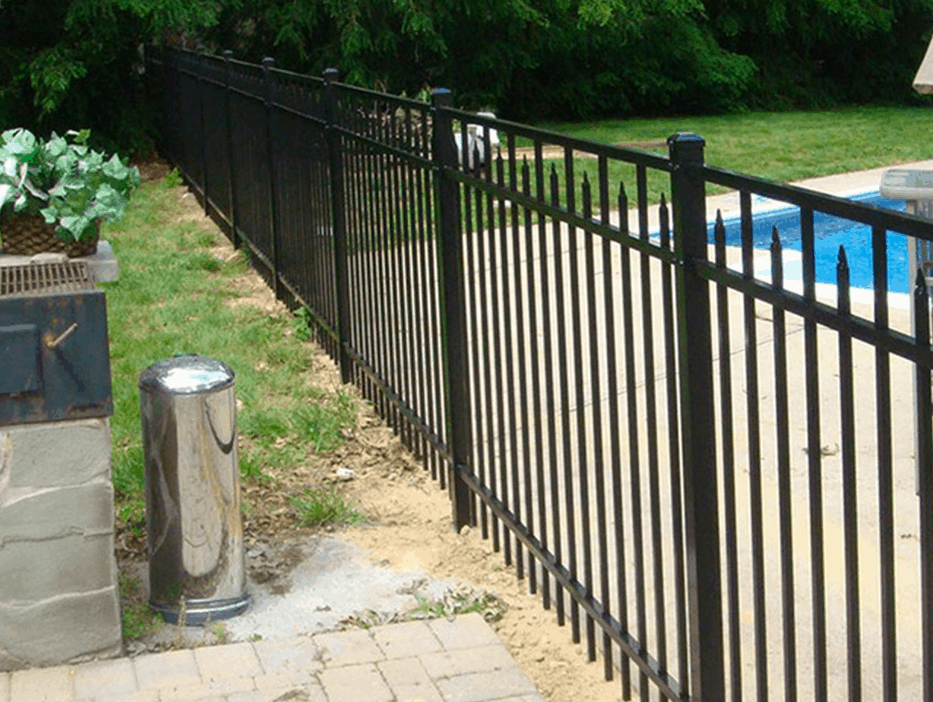 Long Island – Aluminum Fence Installations
Exclusive Fence Company Inc, of Long Island, carries a full line of aluminum and steel ornamental fencing. These stunning fences add a touch of elegance to your home or business. And whether your needs are for a home or a business, we have something perfect for you. Our company sells and installs residential and industrial fences, alike.
At, Exclusive Fence Company Inc, of Long Island we know full well that aluminum fencing offers protection and security that is comparable to the traditional wrought iron, while minimizing the maintenance requirements as well. Taking care of wrought iron can be time-consuming, expensive and needs to be done time and time again.
Here in Long Island, as lovely as it is, our summers have a lot of humidity, and winds that blow from shore to shore. Our winter storms are blustery and snowy which can be very tough on the wrought iron, causing pitting and rusting. The iron just does not hold up to the elements the way aluminum does. Once installation of your aluminum fencing is complete, you can begin enjoying all of the security and beauty Long Island has to offer, and forget about the tiring maintenance.
That's why we at, Exclusive Fence Company Inc, of Long Island are doing our best to provide our customers with high quality aluminum fence installed at reasonably affordable prices.
Our aluminum fencing is available in a variety of colors, styles and dimensions to suit and meet the varied needs of every customer. Your home, pool or commercial project will surely be enhanced by the look of these incredible fences.
We at, Exclusive Fence Company Inc, of Long Island, are in the business of making you happy while supplying your needs. It is our desire to make you a customer who will recommend us to others, and who will return time and again for all and any of your future fencing purchases and installations.