Durable, Stylish, Highly-Configurable PVC Fencing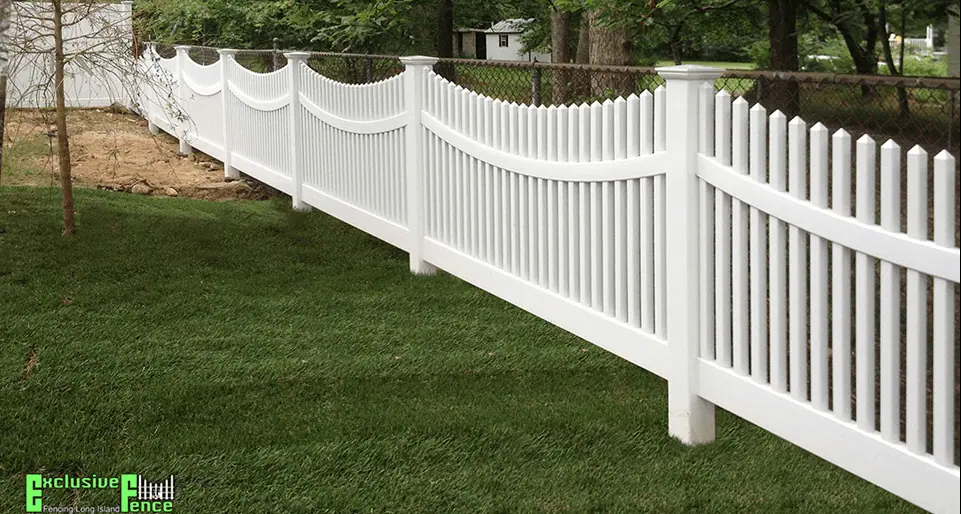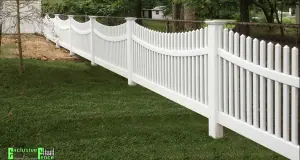 PVC fencing is a very popular option for home and property owners. With its beauty, durability and low maintenance, a PVC fence has become the top choice for many home owners. At Exclusive Fence, we have a large inventory of PVC fences and we are very experienced at installing PVC fences at homes and commercial properties on Long Island.
A PVC fence provides strength and durability and it can stand up to the harsh weather conditions on Long Island. A PVC fencing will not rust like metal fences and it will not decay or fade like wooden fences. It is also not affected by moisture or sunlight damage. A PVC fence is a good choice because it will last for a very long time. A PVC fence is strong, safe, moisture resistant, long lasting and maintenance free. In addition, a PVC fence requires no painting or staining.
A PVC fence is also easy to install and it is a great accent to your landscaping. Each PVC fence is available in a variety of different colors, styles and dimensions to meet the needs of any property owner. A PVC fence will enhance the look of any property and it looks especially classy around a swimming pool or backyard landscaping. A PVC fence also offers terrific privacy. If you want to make your backyard a true private sanctuary, install a beautiful PVC fence and no one will be able to look into your yard.
There are so many different styles available, so a PVC fence will be beautiful addition to any yard. A PVC fence also provides all the elegance of an expensive iron fence without the cost, maintenance and rust. You will never need to repaint or re-stain a PVC fence, unlike wrought iron and wood. A PVC fence is the smart decision to make for your home or business location! A PVC fence provides protection and privacy and can add a new level of protection and decor around any property!
The team at Exclusive Fence will come to your home to survey the property and take all necessary measurements once you decide on a PVC fence for your home. There are many different styles and options to choose from when you are purchasing a PVC fence! A date will then be set for the installation of your PVC fence and before you know it – your entire yard will be completely surrounded by a beautiful PVC fence. A PVC fence is an absolute asset to any home! It is a smart investment to make.
If you are looking for a PVC fence, at Exclusive Fence, we have a large selection to choose from. We have been in the fence industry for over fourteen years and we offer quality fence products to customers on Long Island. PVC fences are available in many different styles and colors including white, beige, and other color combinations. Call Exclusive Fence today at 631-946-4740 for all types of fences and the best fencing options if you are looking for a PVC fence. for your home or business.