Long Island's Premier PVC, Metal and Pool Fence Installations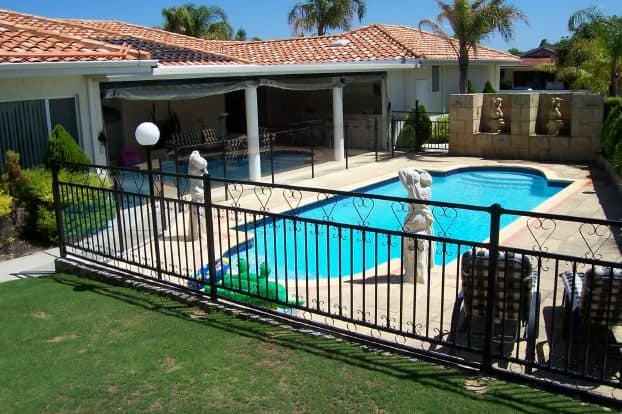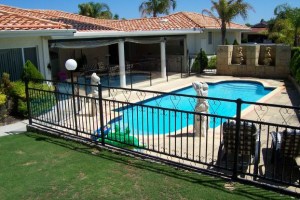 If you have a pool in your Long Island backyard, you will definitely need a pool fence. In New York State and in most states, the law mandates that you must have a fence around a swimming pool. In order to keep your yard safe, a pool fence is a must in any backyard with a pool. At Exclusive Fence, we have a huge selection of pool fences to enhance and protect any property on Long Island.
Exclusive Fence Company is completely licensed and insured. Whether you are looking for a pool fence at a residential or commercial location on Long Island, we can expertly install any pool fence at your desired location. We completely guarantee our work and know that you will be completely satisfied with our fence installation.
If you are a homeowner, it is your responsibility to ensure that your yard is protected by a strong and durable pool fence. While a pool fence is installed for safety, there are still so many stylish options that you can choose from. A pool fence can be made of many materials including wood, iron, PVC or vinyl. If you want privacy from your pool fence, you may choose wood or vinyl. If you want to be able to look through to your beautiful pool, perhaps you will choose a stylish pool fence made of wrought iron.
At Exclusive Fence, We have a complete pool fence inventory that includes many classic and contemporary pool fence styles. A pool fence is an outdoor essential for any home on Long Island. A strong pool fence provides security, privacy, protection and a definite design accent to any home. There are many different designs and height options to choose from as well. If you go with wood, you can choose a natural stain, or a stain in a richer and deeper color. Some people choose vinyl or PVC or a pool fence with a painted finish. It is completely up to you.
If you are shopping for a pool fence for your property, call the experts at Exclusive Fence. Our experienced pool fence staff will come to your home to survey the property and take all necessary measurements. There are many different styles and options to choose from when you are purchasing a pool fence! A date will then be set for the installation of your pool fence and before you know it – your entire yard and pool area will be completely surrounded by a beautiful pool fence. A pool fence is an absolute asset to any home as it provides security, protection as well as an enhancement to your landscaping design.
If you are looking for a new pool fence, Exclusive Fence has a large selection to choose from. Any pool fence is available in many different styles, colors and stains. Call Exclusive Fence at 631-946-4740 for all types of pool fences and the best fencing options for your home or business. We are happy to assist you with all of your fencing needs. Call us today.