A new fence will definitely enhance the look of your yard. Many homeowners choose a new fence for a variety of reasons including privacy, safety, animal control or to accent their garden or landscaping. Fences can add an additional level of décor to a yard or define a landscaping theme. With so many styles and materials to choose from including wood, stone, vinyl, wrought iron and more, a fence can add an attractive element to your backyard landscape.
Today, homeowners have many options when it comes to fences for their property. According to Improvenet.com, "The type of fence you choose will not only play a key role in your home's exterior design, but also provide one of the most important benefits of all homes; security. Privacy and security are two of the most common reasons Americans look to buy homes. A professionally installed fence gives every homeowner that true sense of home we all desire. Fencing, whether it be wood, chain link or wrought iron, will greatly affect your sense of home."
The following are five of the most popular types of fences that homeowners are choosing today.
Aluminum Fencing
An aluminum fence has the same classic look as a wrought iron fence, but for much less money. It looks great, requires little maintenance, is very durable and it can stand up to harsh weather conditions. An aluminum fence does not rust like other metal fences and it will not rot or fade, so you don't need to worry about moisture or sunlight damaging it over time.
Wood Fencing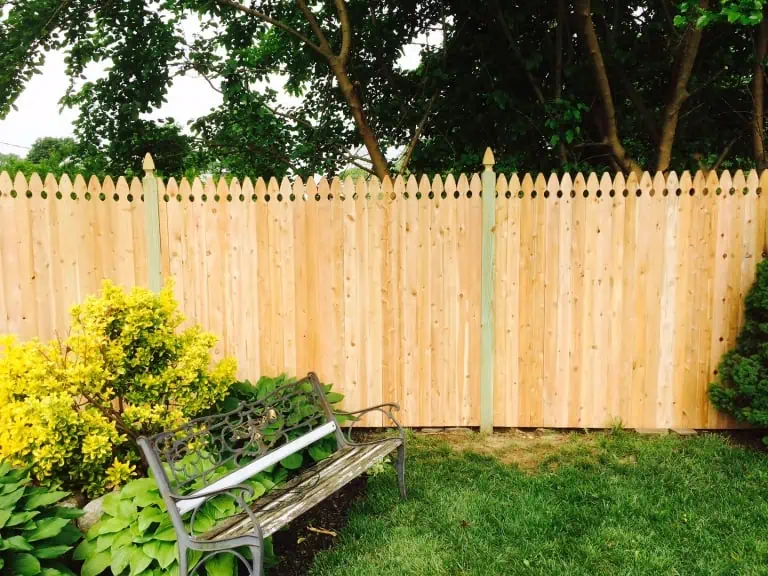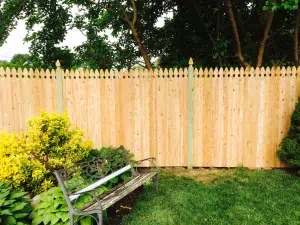 Wood fences are one of the most popular types of fences in America. A wood fence can add beauty, privacy and security to any home or place of business. Wood fences are often available in different types of wood including spruce, cedar, and other natural woods and you can choose from many different styles and colors or finishes. Because it is truly a natural material, a wood fence will complement any landscape.
Vinyl Fencing
Vinyl or PVC fences are very strong, durable and virtually maintenance free. Vinyl fences will not rust like metal fences or decay or fade like wooden fences. A vinyl fence is strong, safe, moisture resistant and long lasting. These types of fences are available in a variety of colors and styles and require no painting or staining.
Chain Link Fencing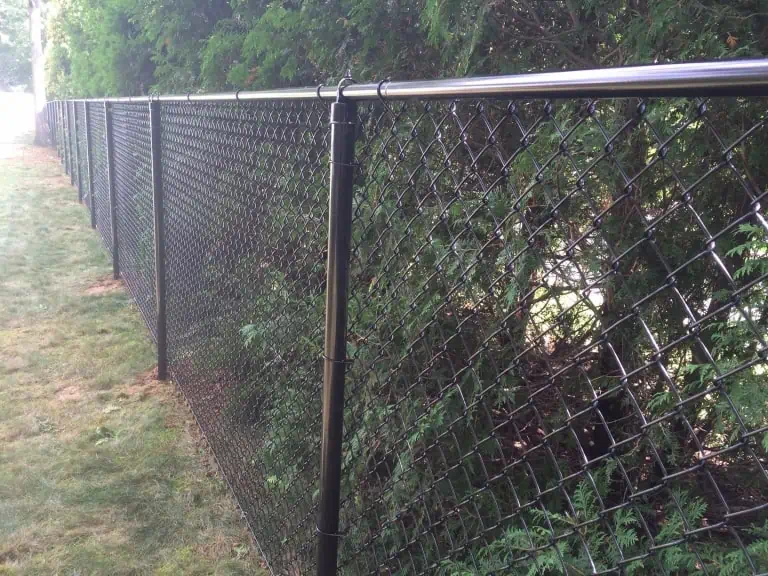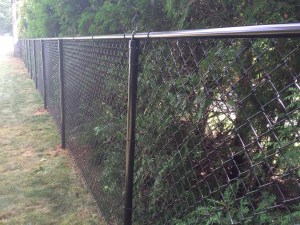 Chain link fences are strong, durable and long lasting. They require little maintenance and are easy to install. A chain link fence is a good option for security. While they may not be as visually appealing as other types of fencing, they are long lasting and cost effective. They stand up to many elements including weather, rodents and insects.
Wrought Iron Fencing
Wrought iron fences can add an attractive aesthetic to a landscaping design. These attractive fences allow you to see through to your natural décor while still adding an element of protection to your yard or garden. They are strong and appealing; however they do need to be properly maintained, with sanding or repainting every few years.
A fence is definitely an investment in your home. A durable and well-built fence can protect your home and add to the value of your property.
Whatever type of fence you are interested in; choose a quality fence company like Exclusive Fence for all of your fencing needs.
Exclusive Fence is a fully licensed and insured fence company that serves residential and commercial customers throughout Long Island. They have a large inventory of high quality fences including vinyl, aluminum, chain link, PVC and wood, and a staff of experienced and professional installers.
Let Exclusive Fence install the perfect fence to complement your home.
Call us today at 631-946-4740.