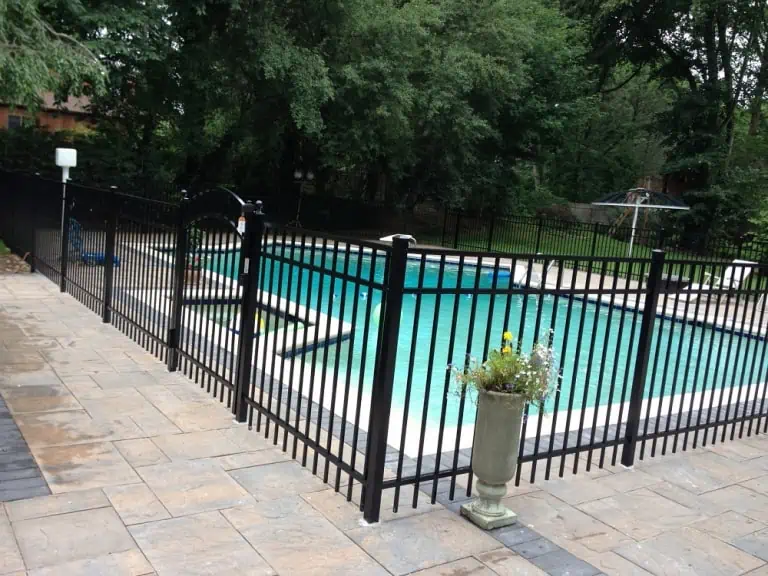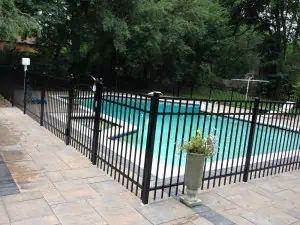 The spring and summer months are popular times to install a new fence around a home or business property. With the ground no longer frozen from the cold winter, it is a good time for a fence installation. If you have decided to purchase a new fence for your home and you are trying to decide which type of fence is best, we have compiled a list of frequently asked questions and answers that may help you with your research.
What are the most popular types of fences today?
Vinyl is one of the most common materials used to make fencing today. Over the years vinyl fencing has risen in popularity because it is strong, durable and low maintenance. Vinyl will never rust, rot or decay and with some simple maintenance a vinyl fence will last for many years into the future.
Which types of fences are best for privacy?
If the goal of the privacy fence is to block sight lines, you should install solid fencing. Both wood and vinyl fences are often used for privacy reasons. Wood fences are one of the most popular types of privacy fences and they can add beauty, privacy and security to any home. Vinyl fences are very strong, durable and virtually maintenance free. They are perfect for privacy reasons because they are solid and completely block the view of your yard.
What are some alternative fence materials to wood?
Vinyl, steel, aluminum and wrought iron materials are all gaining popularity as more people want a fence that is both low-maintenance and eco-friendly. Instead of old wood fences that can rot, decay and warp, many homeowners are choosing alternative materials with a much better track record. Most of these fences are available in a variety of colors and styles and require no painting or staining.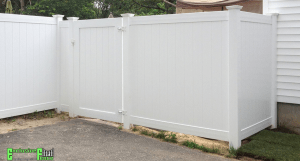 What types of fences are the most suitable for a pool?
If you have a pool in your backyard, you need a fence for safety reasons. In most states, the law mandates that you must have a fence around a swimming pool. Wrought iron and aluminum fences are often used as pool fences because they don't block the view of the pool. However, as long as you meet the safety and height recommendations for your local area, any type of fence material including wood or vinyl can be used.
Which type of fence requires the least amount of maintenance?
Vinyl fences require very little maintenance. Simple maintenance tips for a vinyl fence include hosing it down from time to time to rinse off surface dirt. If dirt spots appear over time, they may require a gentle cleanser and a little more elbow grease – but that's all. With some simple maintenance, a vinyl fence will look fresh and new for many years into the future.
Where can I find high quality fences and an experienced fence installation company on Long Island?
Exclusive Fence is a fully licensed and insured fence company that serves residential and commercial customers throughout Long Island. If you are interested in purchasing a fence for your home or business, contact the experts at Exclusive Fence. We have a large inventory of high quality fences including vinyl, aluminum, chain link, PVC and wood and a staff of experienced and professional installers. For the best selection of fences, give us a call today at 631-946-474.