Whether you are a brand new homeowner or you have lived in your home for many years, when you have to install or take down a fence, questions always arise. In addition, many homeowners not only have questions about their own fences, but about neighbors' fences that may border their property line. We have compiled a list of frequently asked questions regarding fences that will hopefully address all of your concerns.
How do I decide what kind of fence I need?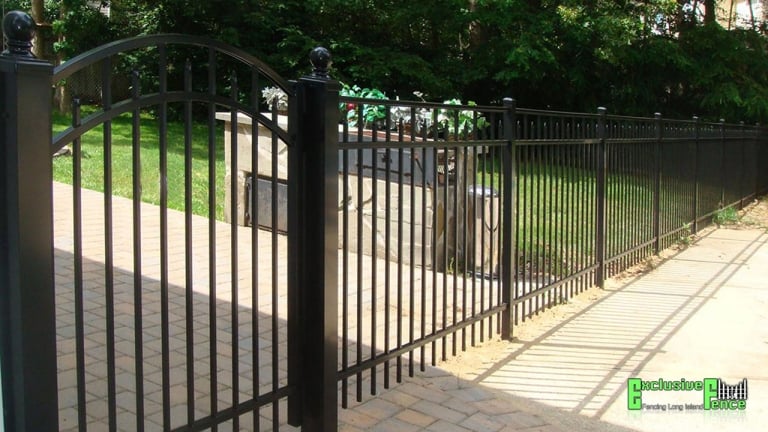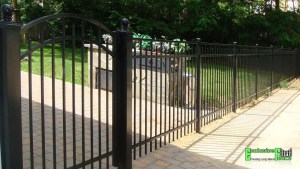 You must first determine the reason for installing the fence and the function that it will provide. Is it simply for decorative purposes or to add value to your home? Is it for privacy, security or pool safety? Once you have determined the reason, then you can explore your options for the types of fences that will accomplish that job.
How can I ensure that my fence will last?
The most important aspect of maximizing the life expectancy of your fence is quality installation. Staining or weather proofing your wood fence annually with a quality sealer will also help to increase the life of your fence.
How does a vinyl fence compare to a wood fence?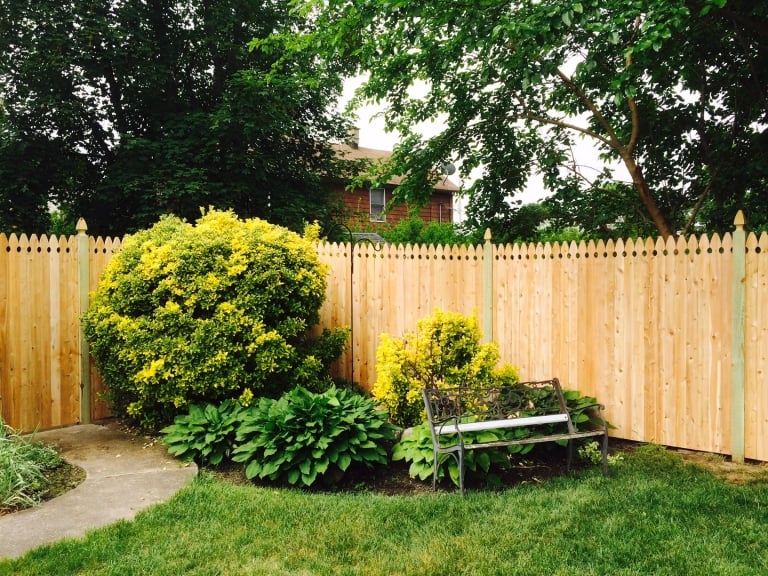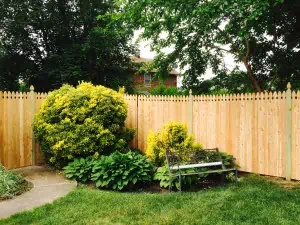 Vinyl fencing requires virtually no maintenance but is priced at moderately higher cost than a standard stockade wood fence. However, some styles of wood fence are actually more expensive than the same style in vinyl. Vinyl fences will not rot or decay like wood fences, but do not always offer the same natural aesthetic that a wood fence offers. In m
ost cases, it is a matter of cost, style and the opinion of the homeowner.
Should I stain or paint a wood fence after installation?
It is a good idea to apply a protective finish to a wood fence after installation. This helps to minimize the effects of weathering, and prolongs the life of your fence.
I have a swimming pool in my yard – do I need to install a fence?
If you have a swimming pool, in many states you are required by law to have a fence around your pool for safety reasons. Most states also have specific requirements and regulations regarding the type and size of fence that must be installed. Before purchasing a fence you should always consult with your local town and county offices to ensure that you are complying with all local safety regulations.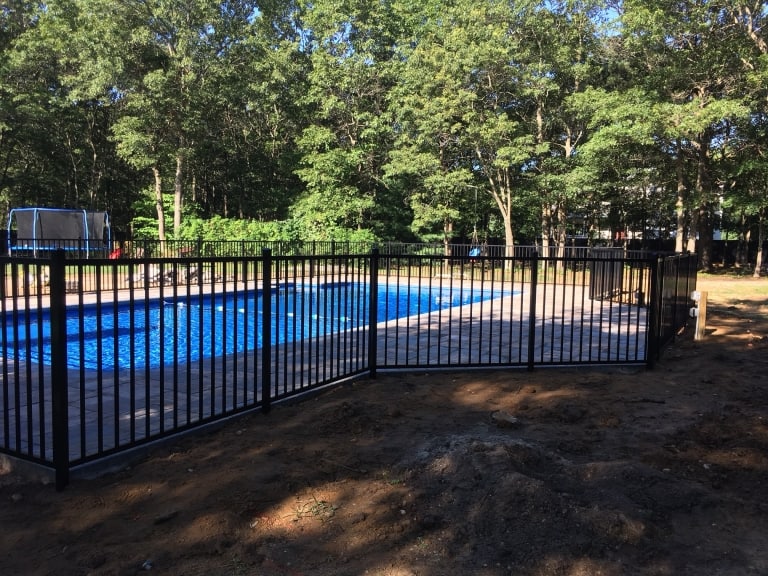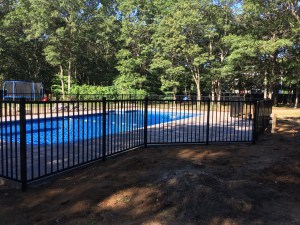 I am trying to keep small animals like dogs, rabbits and moles out of my yard – what type of fence should I get?
Smaller animals like dogs or smaller burrowing animals like rabbits, skunks or moles are more likely to go through or under a fence than over it. In most cases, for these types of animals, a lower fence of four to five feet will work, but the fence will need an apron of wire at least two feet wide buried a few inches below the ground around the outside perimeter to discourage digging.
My neighbor just
installed an unsightly fence that is inconsistent with the style of the surrounding neighborhood. Is the appearance of a fence subject to regulation?
Local fencing laws guide fence requirements, such as the height of a fence, how far an owner must set back a fence, the use of prohibited material, the maintenance of a fence, and dangerous fences. Some neighborhoods, however, often have provisions that regulate the appearance of fences. There may be restrictions on the type of material an owner may use as well as height regulations to ensure design consistency throughout the neighborhood. If a property owner's fence violates a subdivision or neighborhood rule, the homeowners association may ask the owner to change the fence to conform to their rules.
Exclusive Fence is a fully licensed and insured fence company that serves residential and commercial customers throughout Long Island. We have a large inventory of high quality fences including vinyl, aluminum, chain link, PVC and wood, and a staff of experienced and professional installers. Contact us at 631-946-4740.