How to Keep Your Fence in Great Condition
A fence adds so much value to your home. In addition to protecting your property and creating a definitive border, a fence can enhance your landscaping design and add to the curb appeal of your home. To ensure that your fence continues to look great and remains strong and fully functional, you need to keep it well maintained. The maintenance needs of your fence will vary depending on the type of fence that you have.
Iron and Metal Fences
An iron or metal fence is made from quality materials that can last for decades. While these fences are very strong and durable, they have one weakness – rust. Even a little rust can compromise the durability of a fence and even shorten its lifespan. If you have an iron fence around your property, you should perform the proper routine maintenance to keep the aesthetic appeal and structural durability. Iron fence maintenance should be addressed at least twice a year, especially if your fence is in a high-moisture area. Routine maintenance for an iron fence should include keeping it clean and free of any overgrowth of foliage and inspecting it for rust spots. If you find any spots of rust on the fence the excess rust should be removed with a wire brush. After the rust is removed, wash the area with a mild cleanser and let it dry. Then use a rust converter product to completely remove the rust. The area can then be primed and painted to your specific color. Iron and metal fences that are properly inspected and maintained will last for many years.
Wood Fences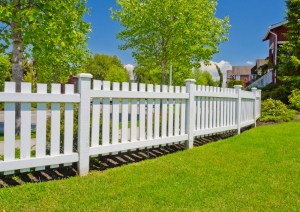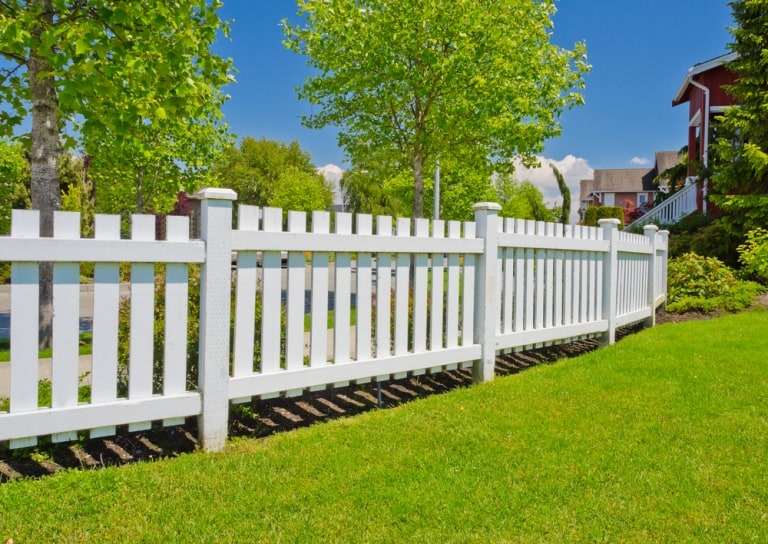 Wood fences are typically made from cedar or redwood. While wood fences are very popular and can give your home an element of more rustic beauty, if they are not properly maintained, wood fences may begin to rot over time. To keep wood from rotting, most wooden fences are pressure treated which allows them to withstand rot and insect damage for a longer period of time. While this helps to protect the fence, homeowners still need to perform routine maintenance on their wood fences to ensure their longevity. Painting or staining a wood fence can also provide an added layer of protection. According to HGTV.com , fences should be pressure washed at least once a year to remove any mold or mildew buildup that can lead to rot and decay. In addition, fences should be checked on a regular basis for any loose boards or nails that may need to be replaced. By taking care of your wood fence with routine maintenance checks, you can greatly extend the life of your wood fence and keep it looking good for years.
Vinyl Fences
Compared to all other fence types, vinyl fences require the least amount of maintenance. You don't have to paint or stain a vinyl fence and they will never develop rust! If you have invested in a vinyl fence however, you still need to take care of it to ensure that it will look great for years into the future. Simple maintenance tips for a vinyl fence include hosing it down from time to time with a garden hose to rinse off surface dirt and ensure that it does not build up over the years. Stubborn dirt spots may require a gentle cleanser and a little more elbow grease. If mildew starts to grow, try a vinegar solution or a gentle mold remover. With some simple maintenance, your vinyl fence will look fresh and new for many years into the future.
Call Exclusive Fence to find the perfect low maintenance fence to complement your home. Call us today at 631-946-4740