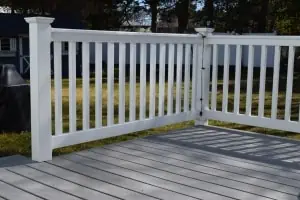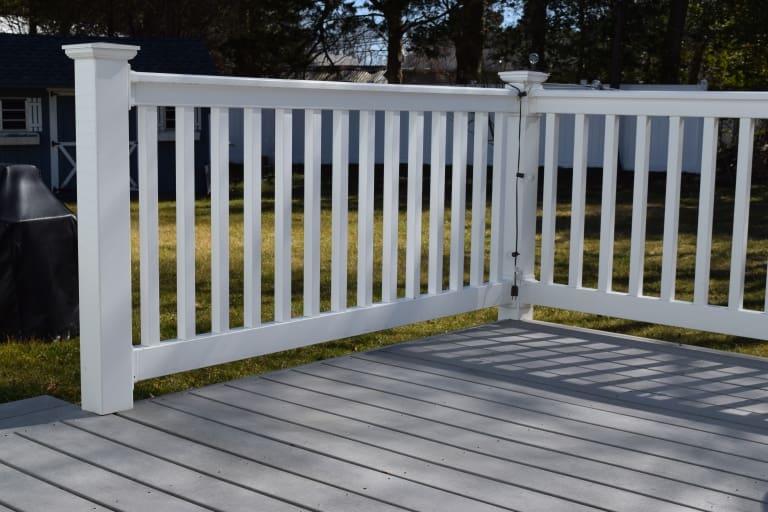 As the poet Robert Frost once said, "Good fences make good neighbors." And while setting boundaries and defining property lines is not always the reason, many homeowners may consider installing a fence around their property at some point. A fence can provide privacy, protect your children and pets and keep unwanted intruders out. The following list outlines some of the popular reasons that you may consider for having a fence installed around your yard or entire property.
Privacy
Fences can help create a border of privacy that can be indispensable. Whether you want to read a book in a quiet place in your yard in peace, sunbathe (with or without a bathing suite) or entertain guests without the neighbors peering over to see what's on the barbecue – a solid privacy fence can truly protect your privacy and help to keep your business your own.
Animal and Pest Control
If you live in a rural area, you may have deer, rabbits or other wild animals wandering in your yard and nibbling on your pretty pansies or other delicacies from your vegetable garden! Or perhaps it's the other way around and you want to ensure the freedom and safety of your pets. Keeping pets in and keeping other animals out is one of the top reasons to install a fence.
Providing Your Children with a Safe Place to Play
Homeowners agree that a fenced-in backyard provides a safe place for your children to play. The fence ensures that they will not wander out of the yard and in turn protects them from any stray or wild animals wandering in.
Safeguarding Poolsum
In many states, if you have a swimming pool, you must have a fence around your yard. While it may not be mandated in every state, it is strongly suggested to install a fence around your yard if you have a pool or even a small pond, for safety reasons. If you have a pool, a fence can keep other children safe by keeping them from wandering into your yard. Safety should be a priority in these cases. Check with the Consumer Product Safety Commission to find out about all pool fence regulations in your state.
Aesthetics
Many homeowners choose a fence to accent their garden or landscaping. Fences can add an additional level of décor to a yard or define a landscaping theme. With so many styles and materials to choose from including wood, stone, vinyl, wrought iron and more, a fence can add an attractive element to your backyard landscape.
Increase Home Value
A fence is definitely an investment in your home. A durable and well-built fence can add to the value of your property and it is an additional and positive selling point if you ever choose to sell your home. Many potential buyers, especially those with children or pets, are more interested in a home if it has a fenced in yard.
Whatever the reason that you have for installing a fence, choose a quality fence company like Exclusive Fence for all of your fencing needs. Exclusive Fence is a fully licensed and insured fence company that serves residential and commercial customers throughout Long Island. We have a large inventory of high quality fences including vinyl, aluminum, chain link, PVC and wood, and a staff of experienced and professional installers. Let Exclusive Fence install the perfect fence to complement your home. Call us today at 631-946-4740.