Whether you have a small yard or several acres of property, choosing the right fence may take a little research. While there are numerous types of fences available in a multitude of styles, materials and colors, before you even begin to shop around for a fence, you must first determine your reasons and needs for a fence.
According to Better Homes and Gardens, fences are installed for a number of reasons including: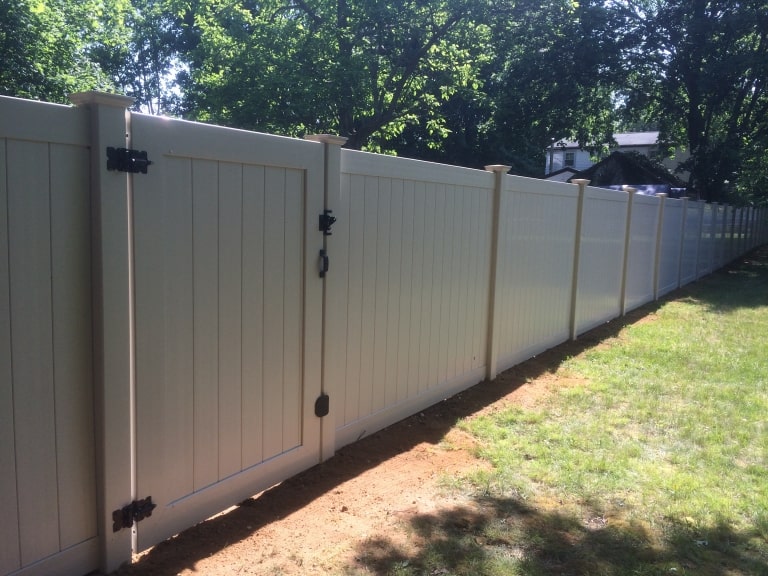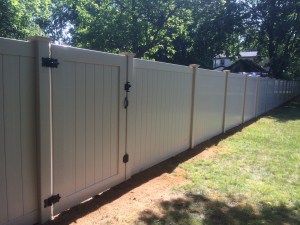 • To ensure privacy
• To establish property borders
• To protect children and pets
• To secure a swimming pool
• To enhance a landscape design
• To secure property and keep out intruders and/or wild animals
• To adhere to town or local regulations
If you are choosing a fence to protect your privacy, you obviously want a fence that blocks the view of your yard. You also want a fence that is tall enough to keep the activities in your yard private. It is a smart idea to stand up and sit down in each area of your yard to see what size fence will be high enough for your privacy needs. Vinyl and wood fences are a popular choice for privacy fences.
If you are looking to install a fence that keeps your children and pets in the yard, you want to be sure that you install a fence that provides the best protection. Fences should be at least four feet in height (taller if surrounding a swimming pool) and the fencing should have no toeholds in posts, frame, rails, or mesh to allow climbing. For additional safety, you may also consider installing a child-safety gate. A child-safety gate swings freely and closes securely and guards against someone forgetting to close the gate. As far as pets are concerned, you also want to make sure that your pet cannot crawl under the fence, so it should be installed close to the ground.
If you have a swimming pool, in many states you are required by law to have a fence around your pool for safety reasons. Most states also have specific requirements and regulations regarding the type and size of fence that must be installed. Before purchasing a fence you should always consult with your local town and county offices to ensure that you are complying with all local safety regulations.
Wrought iron and metal fences can add an attractive aesthetic to a landscaping design. These attractive fences allow you to see through to your natural décor while still adding an element of protection to your yard or garden. They can help to keep pests out of the garden but still allow you to enjoy the view!
Whatever the reason that you may have for installing a fence, choose a quality fence company like Exclusive Fence for all of your fencing needs. Exclusive Fence is a fully licensed and insured fence company that serves residential and commercial customers throughout Long Island. We have a large inventory of high quality fences including vinyl, aluminum, chain link, PVC and wood, and a staff of experienced and professional installers. Let Exclusive Fence install the perfect fence to complement your home and protect your property. Call us today at 631-946-4740