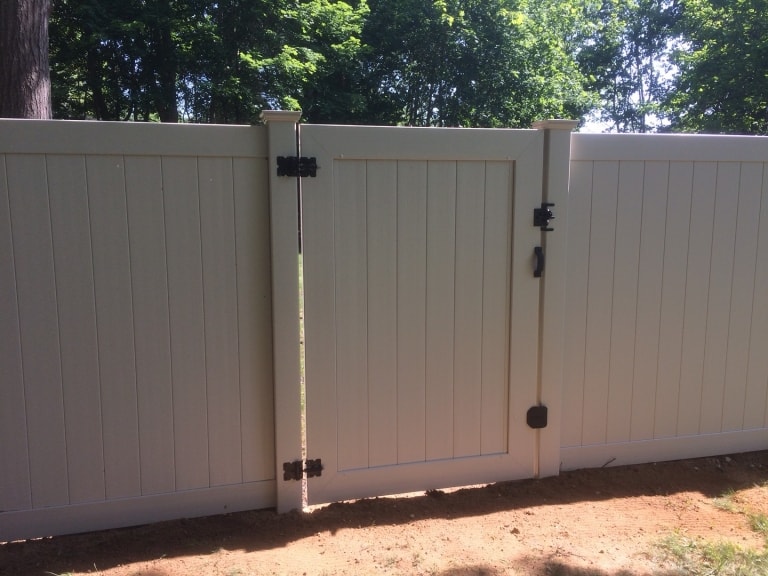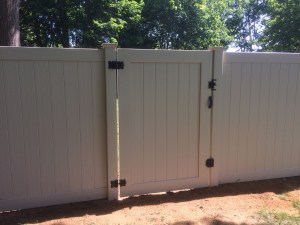 Today, vinyl is the most common material used to make fencing. Although wood is still a popular option, vinyl (also known as PVC) fences have become the most popular fences for homeowners throughout Long Island. According to The Spruce.com, "Over the years vinyl fencing has risen in popularity because it is strong, durable and low maintenance. If you are exploring an alternative to traditional wood fencing, then a vinyl fence may be the answer for you."
What makes vinyl fences a top choice for fencing these days? Read on to find out the reasons why it is so popular.
Vinyl Fencing is Durable
Vinyl is a very strong and durable material. It is five times as strong as wood and its flexibility allows it to stand up to extreme weather conditions like rain, strong winds and snow. Wood fences are more likely to break, decay and collapse in such weather. Vinyl will never rust, rot or decay and cannot be eaten by insects or animals.
Vinyl Fences are Easy to Maintain
Vinyl fences don't require any painting or staining and they will never develop rust! Vinyl fences require very little maintenance. Simple maintenance tips for a vinyl fence include hosing it down from time to time with a garden hose to rinse off surface dirt and ensure that it does not build up over the years. If dirt spots appear over time, they may require a gentle cleanser and a little more elbow grease – but that's all. With some simple maintenance, your vinyl fence will look fresh and new for many years into the future.
Vinyl Fences Provide Privacy
A vinyl fence can provide the ultimate privacy for your yard. If you are choosing a fence to protect your privacy, you obviously want a fence that blocks the view of your yard. You also want a fence that is tall enough to keep the activities in your yard private. Vinyl fences are a popular choice for privacy fences.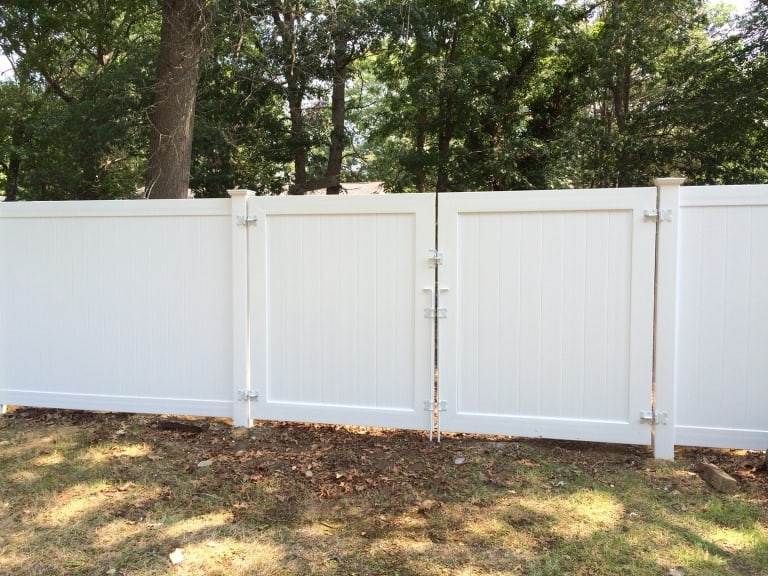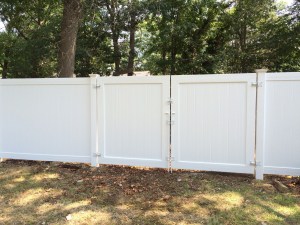 Vinyl Fences Are Cost Effective
While in some case you may initially spend more money on a vinyl fence versus a wooden fence, vinyl fences last a lot longer than wooden fences because they do not rot and decay. You may need to replace your wooden fence within a few years, while your vinyl fence will continue to stand strong.
Vinyl Fences are Easy to Install
Whether you decide to do it yourself or hire a fence installation company, vinyl fences are easy to install. They are lightweight and can be installed with minimal support.
Vinyl Fences are Available in a Variety of Colors and Styles
Vinyl fences are available in a variety of colors (and even two-tone shades) and different styles to meet your decorative taste and accent the design of your yard.
If you are interested in purchasing and installing a vinyl fence in your yard, contact Exclusive Fence. Exclusive Fence is a fully licensed and insured fence company that serves residential and commercial customers throughout Long Island. They have a large inventory of high quality vinyl fences as well as many other fence materials and a staff of experienced and professional installers. Give them a call at 631-946-474