A new fence can improve the curb appeal of your home, enhance landscaping, provide privacy or security and add value to your home. If you are considering having a new fence installed on your residential or business property, there are a few things to consider before you make your final decision.
Determine the Purpose of the Fence
What is the main reason you are installing a fence? Whether you want to keep the kids (and pets) in the yard, add privacy or keep intruders out, there are many different types of fences to consider. A fence can function in many ways, but the first step is to decide what you are looking for so you can choose a fence that works for you.
Choose the Fence Materials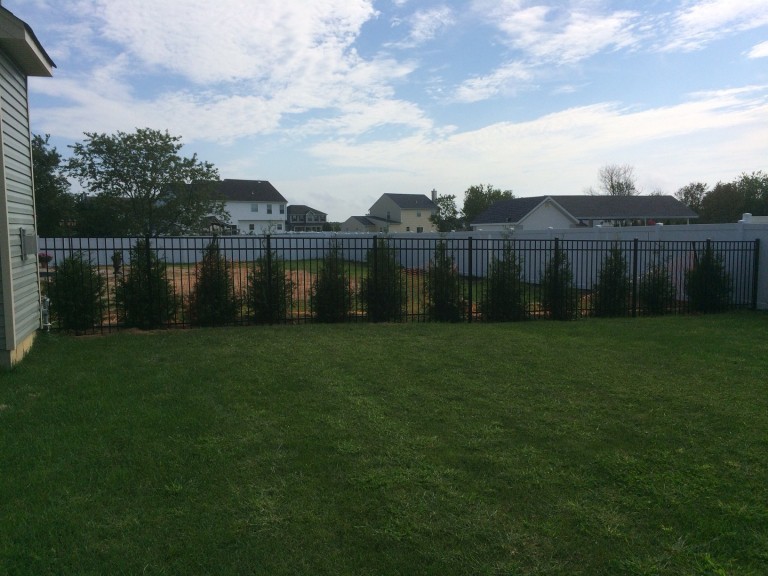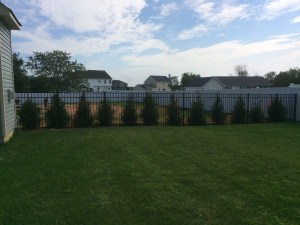 There are many options to choose from when it comes to materials for fences. According to Do It Yourself Network, "A wooden fence adds privacy and classic style to any outdoor space." However, wood fences may require occasional staining or sealing and can warp and rot over time. Vinyl is a strong yet low-maintenance material and can offer the look of wood without the elbow grease. Other material options include aluminum, steel, wrought iron, and more.
Consider the Climate
This is an important and sometimes overlooked consideration. In colder climates that experience frost or snow, concrete anchors are necessary for fence posts. Post should be secured 36 inches deep to avoid cracking in a cold snap. In warmer, damper climates, vinyl is your best material choice, as wood is susceptible to water damage and ultimately rot and decay.
Check with Your Local Town or Village for any Regulations or Permits that May be Necessary
Some towns have local fencing laws that guide fence requirements, such as the height of a fence, how far an owner must set back a fence, the use of prohibited material, the maintenance of a fence, and dangerous fences. Some neighborhoods also have provisions that regulate the appearance of fences. There may be restrictions on the type of material an owner may use as well as height regulations to ensure design consistency throughout the neighborhood. Make sure you do your research regarding local and neighborhood regulations before you purchase a fence.
Communicate With Your Neighbors
It is a good idea to be open and up front with your neighbors regarding your plans for a fence. You don't want to obstruct any nice views that they may have and you must be sure about your property lines. In some cases, after an open discussion, many neighbors may decide to split the cost of the fence if it is providing a service to both!
Choose an Experienced Fence Installation Company
If you are not going to install the fence yourself, make sure that you hire a reputable and experienced Fence Installation Company to do the job. Exclusive Fence is a fully licensed and insured fence company that serves residential and commercial customers throughout Long Island. They have a large inventory of high quality fences including vinyl, aluminum, chain link, PVC and wood, and a staff of experienced and professional installers. If you are in need of a new fence installation on Long Island , call Exclusive Fence at 631-946-4740.