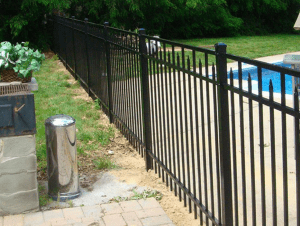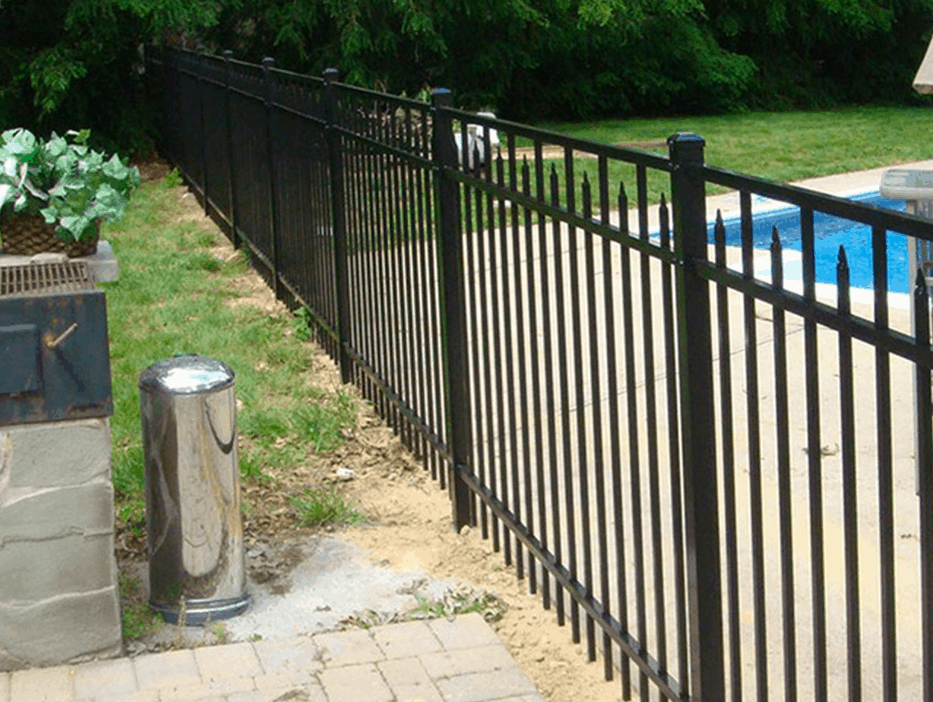 Security is often the number one reason why commercial business owners decide to have a fence installed around their property. Installing a perimeter fence around your business property can increase safety, add privacy and enhance appearance. A perimeter fence can also enhance security by keeping intruders out during off hours. Fencing for a commercial property should be strong, durable, low maintenance and long lasting.
Following are some of the best fences that can be used to protect any commercial or business location.
Aluminum Fences
Aluminum fences are very durable and require little maintenance. They add the same attractive look as a wrought iron fence but for much less money. Aluminum fences hold up well in harsh weather conditions and will not rust like other metal fences.
Chain Link Fences
Chain link fences are ideal for setting up a secure perimeter around your commercial location. Often used on construction site, chain link fencing is strong, long lasting and resists corrosion and harsh weather conditions. Slats can also be installed over the chain link to reduce wind, noise, dust and construction debris.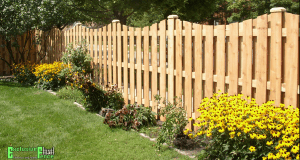 Wood Fences
Wood fences are still a very popular option for a commercial location. A wooden fence can help to decrease outside noise, add more security to your property, and block wind from damaging your commercial property or landscape. Wooden fences also provide privacy and a traditional, clean aesthetic to your business location.
PVC (Vinyl) Fences
Vinyl or PVC fences are very strong, durable and virtually maintenance free. Vinyl fences will not rust like metal fences or decay or fade like wooden fences. A vinyl fence is strong, safe, moisture resistant and long lasting and they are available in a variety of colors and styles. Low in maintenance, they require no painting or staining and they are ideal for an apartment complex or other business setting.
Wrought Iron Fences
Wrought iron fences are strong and durable and can add an attractive aesthetic to a landscaping design. Often used around public or community pools, these strong and long lasting fences add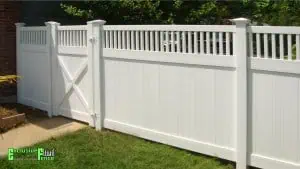 beauty and security to any location.
Keep in mind that if you are installing a commercial fence specifically for security, you should install a fence that is at least six feet tall or higher to hinder anyone from simply hopping over it. Pickets or other spiky tops help to deter climbers—especially if the fence has a smooth outer face, so there's no place to step. For fences with horizontal rails on one side and vertical pickets on the other (which is most fences) the pickets should facing out.
If you are interested in installing a fence around you commercial property, contact Exclusive Fence. Exclusive Fence is a fully licensed and insured fence company that serves residential and commercial customers throughout Long Island. They have a large inventory of high quality fences including vinyl, aluminum, chain link, PVC and wood, and a staff of experienced and professional installers. Give them a call at 631-946-474 for your commercial fence installation today.